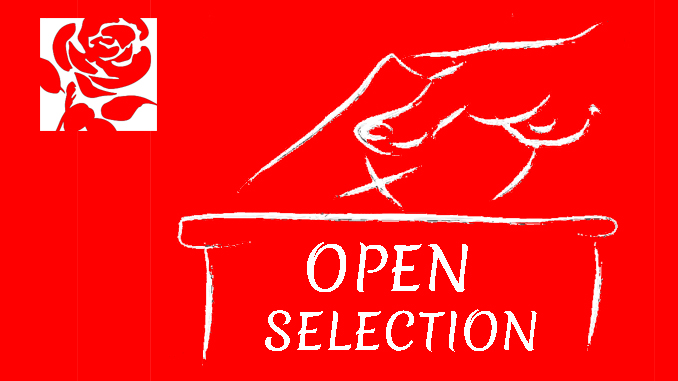 by Frank Bonner & Jonathan Clyne
Over the last few years, Labour has been re-establishing itself as a campaigning, democratic socialist party, whose key objective is making life better for the majority of people and tackling the excesses of the few.
A key part of the ability to do this lies in the democratic nature of the party. Democracy is not a dry, fixed thing. It is a living, vibrant idea which needs to be worked at and amended to fit the times we find ourselves in.
An important lesson we learnt from the two recent leadership elections is that where we campaign around the day to day issues affecting peoples lives, we bring people into the party when they see the chance to change things for the better for themselves, their neighbours, friends and families. They then mobilise a vote for Labour from those closest to them in the general and local elections.
Labour elects and regularly re-elects people at all levels of its structure, from Branch Officers through to the Party leader. It is a democratic system that ensures people stay in touch with those they represent and are sensitive to their changing needs and concerns. It also provides a simple system for bringing new people into activity and responsibility, as existing office holders move on to other things.
The one area where this sensible and well-established system does not work is in relation to Members of Parliament. The current arrangements do not afford them the constant renewal of their mandate that regular reselection affords to others at all other levels of the party. Given the important role played by MPs, this democratic deficit needs to be remedied. This is why the Labour International Co-ordinating Committee put forward a Rule Change motion last year, which will be discussed at this year's Conference.
The LICC are in a unique position to advance this argument as we have no MP and therefore have no axe to grind. Under the present system, re-selection battles almost inevitably become acrimonious and personalised. But because our proposed system is automatic, this is minimised. We have put this amendment forward solely because we see it as a necessary next step in the ongoing democratisation of the party that is already underway through the democracy review currently being undertaken by the NEC.
People are often put off politics because they see it as something practised in smoke-filled back rooms; where the decisions are already taken and any consultation is a sham, something that is done to them rather than something they themselves can do to improve their own situation.
Labour has started to address these issues, not least with the way in which the leadership election contest was run by Jeremy Corbyn and his team. But that needs to be replicated up and down the country.
Open Selection is about ensuring that, in every constituency, before every General Election, there is a debate about what Labour has done well, what it needs to improve on, and who is best suited to representing the aspirations of members in that constituency over the period of the next Parliament. It will help MPs keep in close touch with their constituents' aspirations, and ensure that there are positive actions for MPs to take into the next Parliament.
This constitutional amendment will help strengthen Labour, and make it more democratic and more electable.
The last two years tell us that change is our friend. Whilst the Tories sink into a mire of their own making we are renewing the Labour Party in both its structures and its policies. This motion is a huge step further along that road. We should all embrace it because it brings us closer to a Labour Government that will change the UK for the better.